Attention Back Pain & Sciatica Sufferers! Free Back Pain Workshop
"Learn To Manage Low Back Pain & Sciatica Without Medication, Injections, or Surgery"
Saturday, Nov 10th
10:00 AM
4851 Wunnenberg Way West Chester, OH 45069
Enter Your Info Below To Register For The Workshop

We value your privacy and would never spam you
THIS FREE WORKSHOP  IS FOR YOU IF:
1

You've missed work due to sciatica or back pain

2

You've missed out on family vacation or activities you love because you're afraid of aggravating your sciatica

3

You've found yourself worrying more about your pain, numbness, and tingling rather than living your life.

4

You've TRIED EVERYTHING and just want to get back to normal.
What Do Others Have To Say About The Back Pain Workshop?
"I have had a lifestyle change for the better through Kim Nartker and her staff. I started out with Stretch Physical Therapy not being able to walk down stairs, having sciatica pain and numbness running down my right leg and into my foot. My right knee was hurting very much due to arthritis and generally I was a Physical wreck. After a few months all of my pain was reduced by 80% and I could resume most of my physical activities which included Gardening, working on rehabbing a 120+ year old church in OTR, working with our work crew at my church in Kenwood and being able to hang with my 5 grandkids. Stretch has been a GODSEND and I am now taking several classes that emphasize stretching, core workouts and balance. Thank you Stretch for helping me to live a more active and normal lifestyle."
Robert Hinman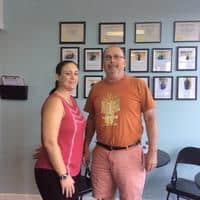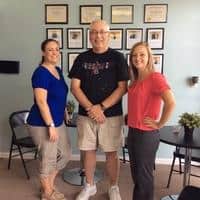 Fantastic! Not only did Stretch quickly resolve my issues but my golf game improved as well! Doesn't get much better than that.
Ken Korn
in 2014 I experienced an injury to my back after a fall, which would change my life and the way I did even the simplest of things. This started my episodes of chronic back pain. After I was initially treated and completed my session with PT for this event I was fine for about 1 year before I started to experience what I have learned would be a chronic issue requiring me to keep up with certain exercises, posture etc which all need to become part of daily routine. I came to stretch after experiencing tightness in bilateral hip region after walking even a short distance requiring me to stop and rest before continuing since the pain was so excurating. I felt like I could just collapse where I was if I didn't stop and rest. When I went in for my evaluation I found out even though I had been doing my HE program from the injury, I was not very flexible at all. The Muscles weren't firing as they should and some muscle groups weren't firing at all.No wonder why I was in pain! I was so bad I had to pick one position in bed for the night. Turning over and re-positioning myself was very painful, and some nights frankly not worth the effort. I was doing the daily stretches etc that the chiropractor had given me to get out of bed but doing them didn't seem to help. Stretch gave me a list of another exercises that I could be doing as well as instructed me on how to do them, even gave me pictures so I can see how to do them.It has taken awhile and a lot of effort on my part but I can now walk pain free. While DDD will be a chronic issue for me with occasional manageable pain,I have learned how to do certain exercises as well as learning how to relief the pressure if I have to stand or walk for an extended period of time. I now can walk over 5000 steps with out discomfort. And do simple things like roll over in bed without waking in pain.
Shiela Baker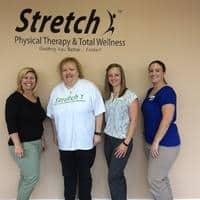 We have limited spots available and space will fill up fast, so register now to avoid missing out.
Enter Your Info Below To Register For The Workshop

We value your privacy and would never spam you